May 2018
As Italy plans to take the first step to ultra fast download speeds by auctioning 5G spectrum by the end of September, our latest findings over the last quarter show TIM outperforming the other three mobile operators with average download speeds of 18.43Mbps across both 4G and 3G.
TIM also come top of our rankings for each of the three key areas we focused on for the last quarter, Lombardy, Lazio and Emilia-Romagna, closely followed by Vodafone.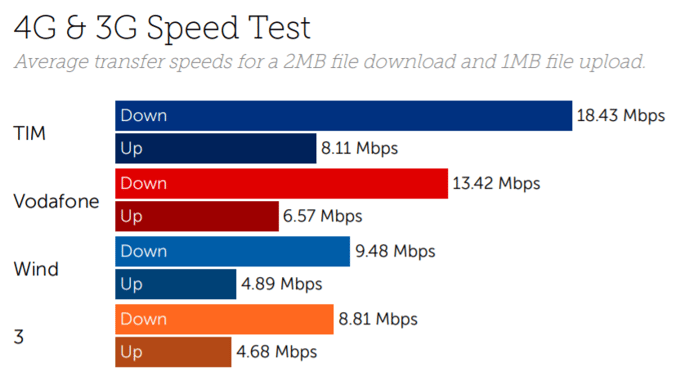 Vodafone have the lowest latency figures

Similar to our findings from our February report for Italy, Vodafone are leading our latency chart, suggesting a better network performance than the other three operators.
Wind, despite joining forces with Three in 2016, have the highest latency figures according to our latest findings. They have also recently appointed Ericsson to transform their core network across Italy. A move which should see improved reliability and latency going forward.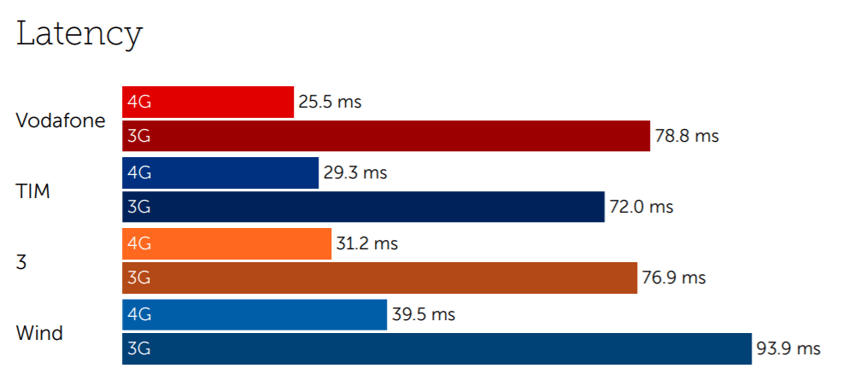 Three and Vodafone perform best for network stability

Whilst no network in Italy scores full marks for network stability, Three and Vodafone certainly lead the pack. Three, who perform best for lowest average jitter, have recently announced they'll be ditching 3G handsets going forward, in favour of 4G and 5G devices.
Vodafone, who perform best for the lowest packet loss, are making waves with their €18bn deal for Liberty Global's cable and broadband assets, set to transform them into a major broadband TV supplier across Europe.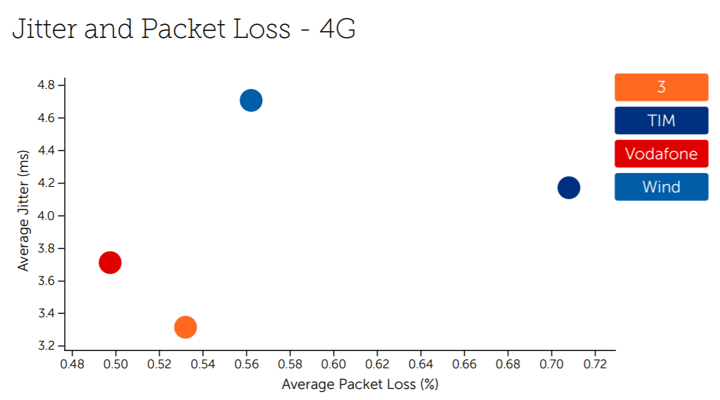 Our findings for Italy are based on 3.59 billion network quality measurements including 282 thousand speed tests between February and April 2018. Our latest complimentary Mobile Experience Report is available to download from the Tutela Insights portal.
Get the full report
Access Tutela Insights to view this complementary report in full