February 2018
We collected over 2.75 billion mobile network measurements including over 210 million speed tests in Italy during December, January and February. Our latest complementary Mobile Experience Report is available to download, here is a summary of the top findings.
TIM is leading speed
TIM delivered the fastest average download and upload speeds in our tests across both 3G and 4G, followed by Vodafone.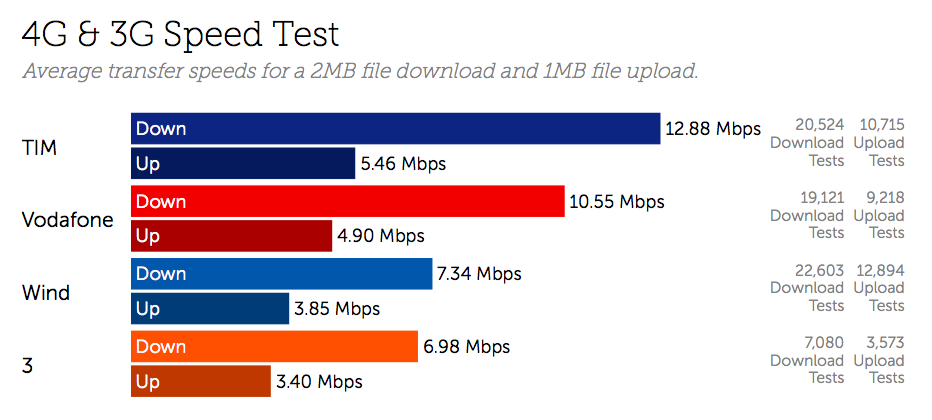 Vodafone leads 4G latency
Analysis of the data shows that Vodafone is delivering the best (lowest) 4G latency which indicates better network performance.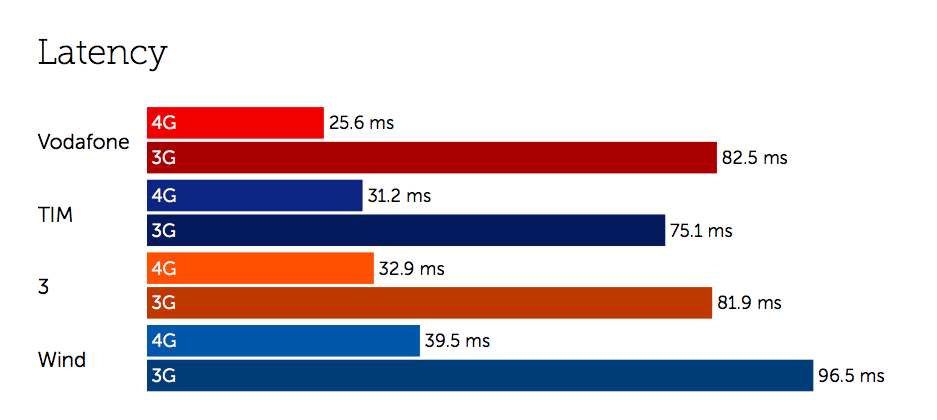 3 4G network shows highest stability

However, speed alone does not tell the full story of network quality. We saw 3 is providing best overall experience to subscribers when speed, latency, jitter and packet loss are factored together – with an average packet loss of less than 1% and average jitter of less than 3.2ms.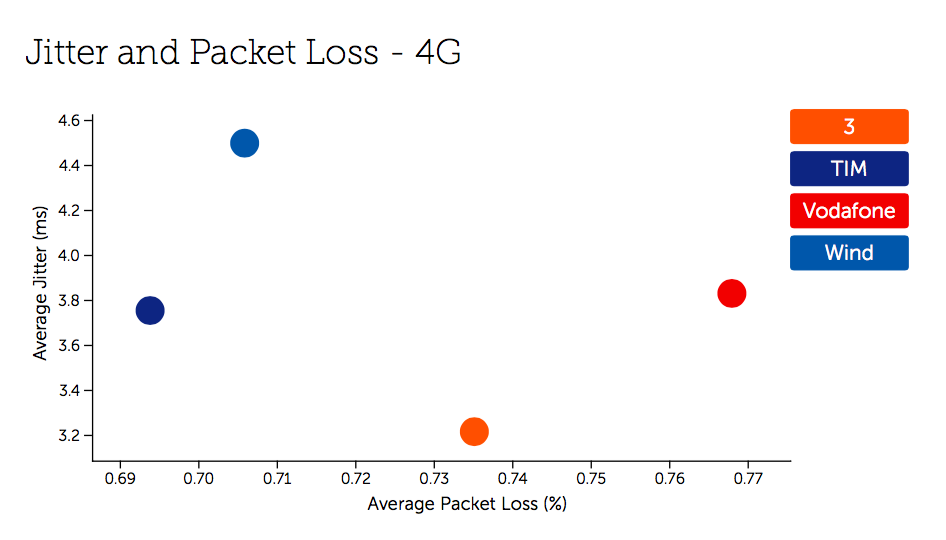 The full, complementary 25 page report is available now with regional break-downs and detailed performance information for every operator.
Get the full report
Access Tutela Insights to view this complementary report in full