Bell continue to lead our download speed tests for Canada, with average speeds of 18.83Mbps across both 4G and 3G. However Telus are close behind, with average speeds of 17.15Mbps, closing the gap compared with our findings from last month.
Bell, who have recently been awarded the contract to operate Alberta's SuperNet, have also overtaken Rogers for download speed in the province. Rogers lead our last month's findings for the region, but have been leapfrogged by Bell who reached average speeds on 4G of 19.99Mbps.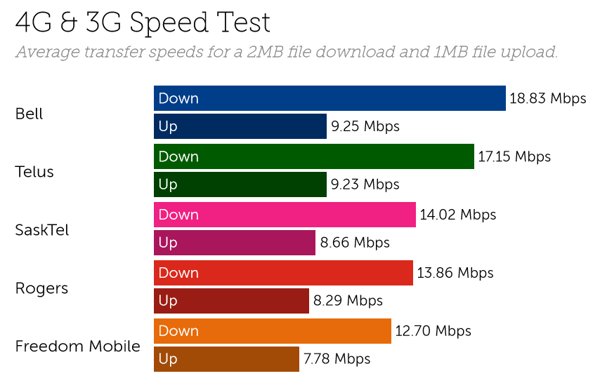 Freedom place first for upload

Freedom lead our upload speed chart between April and June with average speeds on 4G of 10.57Mbps, compared with Bell's 10.06Mbps. As well as leading upload speeds in Ontario, Freedom also edged ahead of Telus to place second for download speeds on 4G, with average speeds of 17.35Mbps.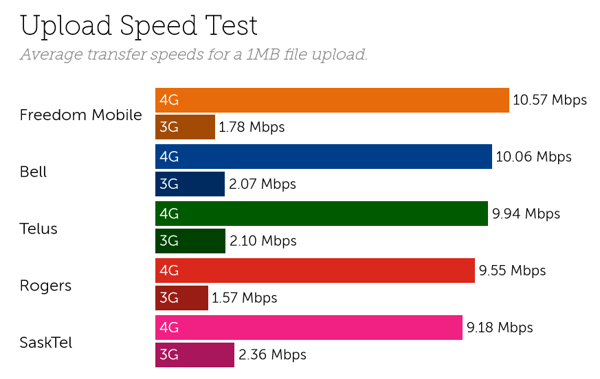 Bell also lead latency

With average latency on 4G of just 23.7ms, Bell also sit at the top of our latency chart for the last three months. Despite their impressive latency results and download speeds, our recent study of mobile data usage, covered in Mobilesyrup, shows users on the Bell network appear to use much less mobile data than those with other operators, opting instead to join a wifi network.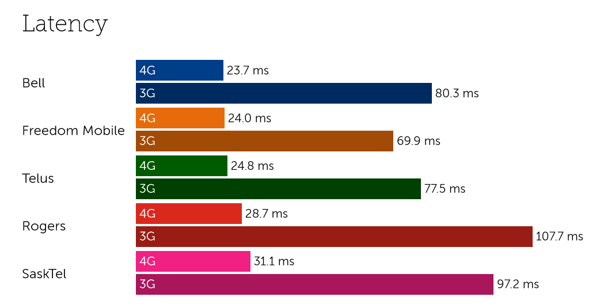 Our findings for Canada are based on 4.26 billion network quality measurements including 339 thousand speed tests between April and June 2018. Our latest complimentary Mobile Experience Report is available to download from the Tutela Insights portal.
Get the full report
Access Tutela Insights to view this complementary report in full