With average speeds of 17.75Mbps across both 4G and 3G, Bell top our latest download speed chart from our findings between March and May. Rogers, who place third overall, lead the group in Alberta with average speeds of 17.86Mbps on 4G.
Although only receiving average speeds of 15.30Mbps in Ontario, Rogers are investing in expanding their coverage, having recently installed a new cell tower disguised as a pine tree.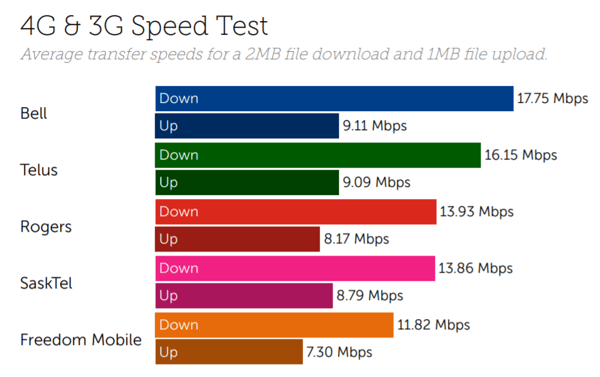 Freedom lead upload speeds

As Freedom Mobile continue to enhance their overall network performance with the completion of their Band 4 spectrum rollout, our latest reports show they top our upload speed leaderboard between March and May this year, with average speeds on 4G of 10.17Mbps, ahead of Bell, Telus, Rogers and SaskTel.
The rollout impacts changes to Freedom's network coverage map in Alberta and Ontario, and also coincides with updates to their wifi calling options for iPhone and Android device users.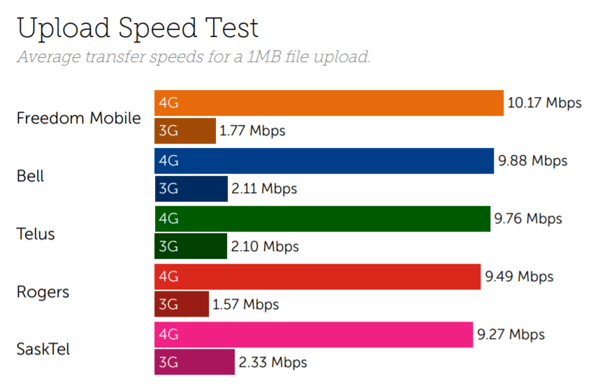 Bell perform best for latency

Together with leading our overall download speed results, Bell also performs best for latency, with the average one-way trip time for packets sent from our user devices to our test servers only 23.3ms on 4G.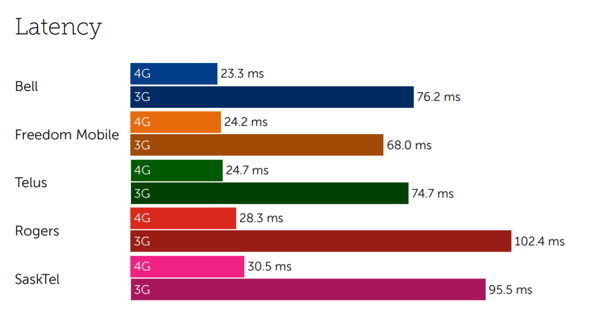 Our findings for Canada are based on 3.54 billion network quality measurements including 290 thousand speed tests between March and May 2018. Our latest complimentary Mobile Experience Report is available to download from the Tutela Insights portal.
Get the full report
Access Tutela Insights to view this complementary report in full