Verizon continue leading the group significantly ahead of second place AT&T, with average download speeds over both 4G and 3G at 20.82 Mbps. Verizon have recently announced Los Angeles as the second of four cities to receive its 5G service by the end of 2018, the first being Sacramento, A move set to provide speeds "10 - 100 times faster" than their current network performance.
Our latest mobile experience results from April places T-Mobile and Sprint in third and fourth place respectively for download speeds across the US.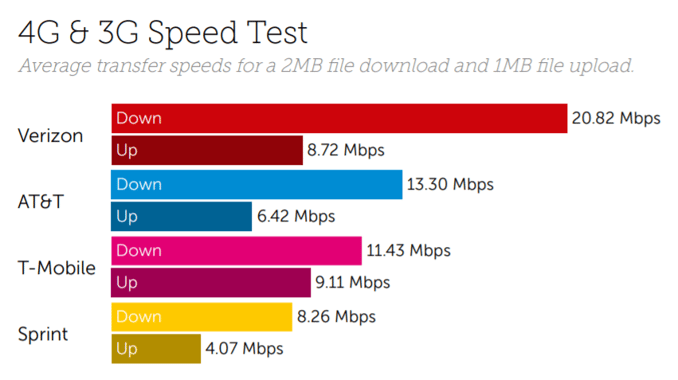 T-Mobile enjoy best latency results

As T-Mobile and Sprint announce plans to merge, our results also show T-Mobile leapfrogging both AT&T and Verizon to deliver the fastest latency of the group. With Sprint currently in 4th place, a merger with T-Mobile will no doubt improve performance for their customers, as well as creating a fierce competitor to the other two mobile operators in the US.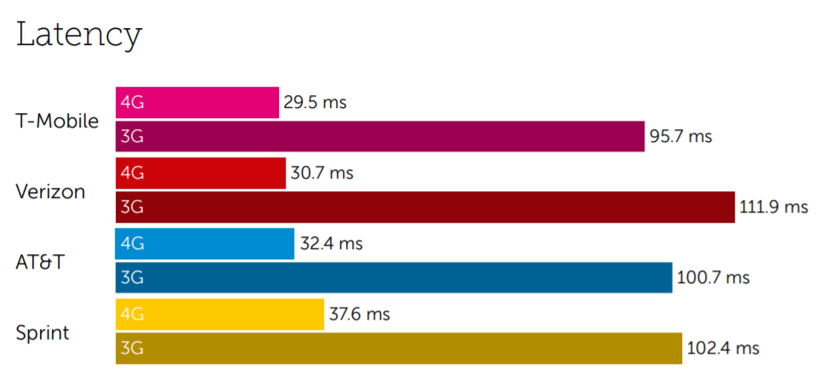 T-Mobile also dominate network stability

Together with latency, T-Mobile also perform the best for network stability, with lowest average results for jitter and packet loss comparison to the other 3 players.
With continued investments that will see LTE speeds double for their customers according to CEO, Randall Stephenson, AT&T come in a close second for network stability on 4G according to our findings for April.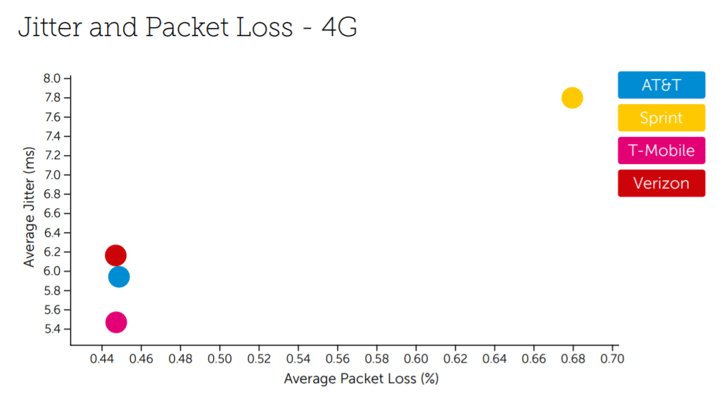 Our findings for the United States are based on 11.1 billion network quality measurements including 942 thousand speed tests in April 2018. Our latest complimentary Mobile Experience Report is available to download from the Tutela Insights portal.
Get the full report
Access Tutela Insights to view this complementary report in full