June 2018
Our latest mobile experience report for the UK puts EE at the top of our download speed chart across both 4G and 3G, with average speeds of 22.66Mbps. EE are planning on running the first live 5G trial in the UK as early as October. Five small businesses and five households in London's tech city, aka Silicon Roundabout, will have chance to take part and showcase the capabilities of 5G on the EE network.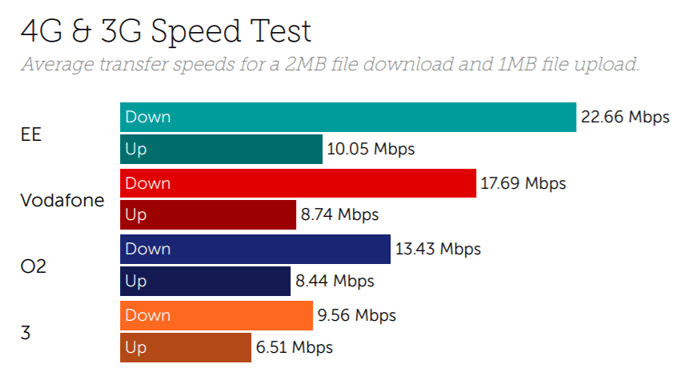 Vodafone top our latency chart
With results of just 19.4ms on 4G, Vodafone are at the top of our latest latency results for the UK, closely followed by EE and O2.
In contrast to EE, Vodafone will be trialing their 5G capabilities in seven UK cities including Birmingham, Bristol, Cardiff, Glasgow, Liverpool, Manchester, and London from October also.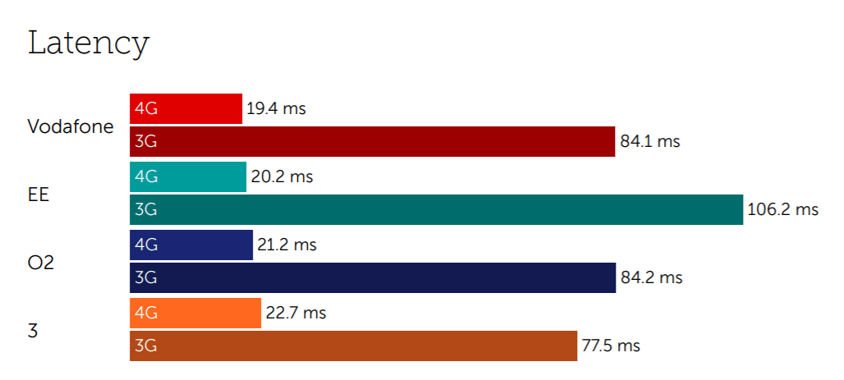 O2 best upload speed in Scotland
When we drill down regionally into the UK, we see O2 come out on top for the best upload speeds in Scotland, with average speeds of 10.12Mbps, just ahead of EE.
O2's Chief Operating Officer, Derek McManus, has recently emphasised the need for both operators and the UK government to undertake all necessary development work for 5G, before rushing into a commercial rollout.
In a statement McManus said "5G is going to have a bigger impact on the way we live than any technology we have seen since the introduction of electricity," making clear that this is a huge opportunity for all operators and the need for them to rollout its deployment successfully.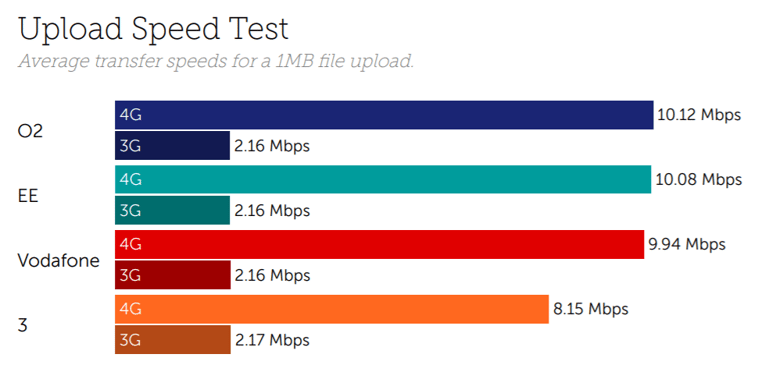 Our findings for the UK are based on 2.52 billion network quality measurements including 235 thousand speed tests in May 2018. Our latest complimentary Mobile Experience Report is available to download from the Tutela Insights portal.


Get the full report
Access Tutela Insights to view this complementary report in full