March 2018
We took over 4.8 billion mobile network quality measurements including over 500 million speed tests from users all the UK during December, January and February to measure mobile network quality of experience. Our latest complementary Mobile Experience Report is available to download, here is a summary of the top findings.
Vodafone leads stability
We saw Vodafone deliver the best (lowest) packet loss and jitter in our tests during these months. Low packet loss and jitter can indicate a stable network, delivering consistent quality of experience to users.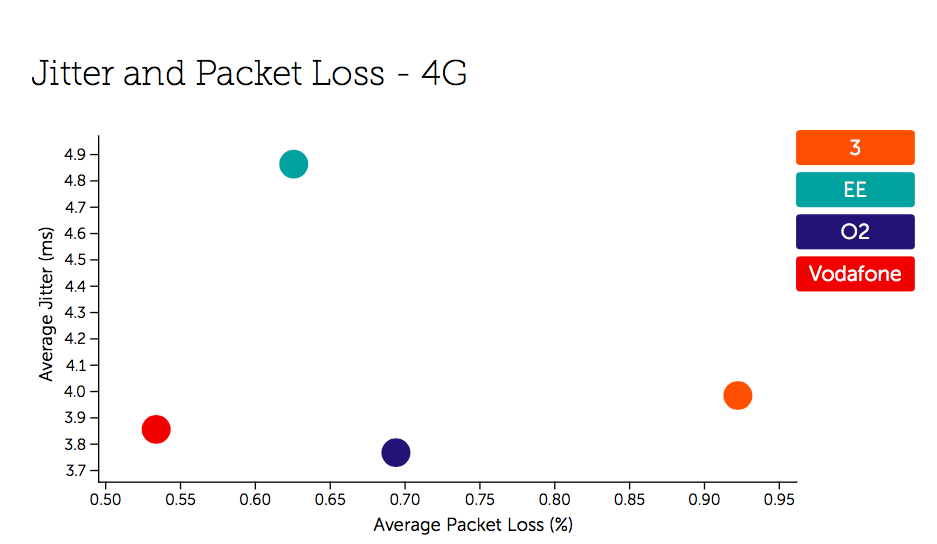 EE fastest overall download speed
However, we have seen that EE continue to dominate speed with the fastest overall network in the UK for both upload and download, with speeds significantly ahead of other providers.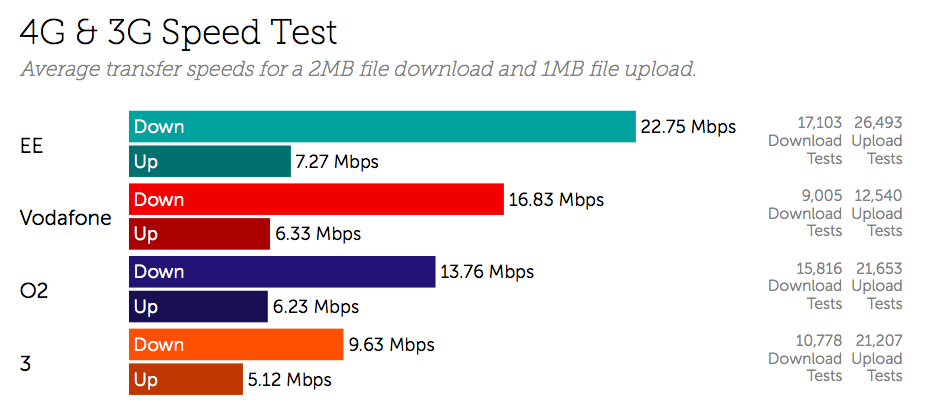 Regional differences
Our highlighted regional differences, with O2 delivering considerably strong stability in both Scotland and Wales. Join Tutela Insights for free to download this complementary report.
Get the full report
Access Tutela Insights to view this complementary report in full