February 2019
The last three years have seen India's mobile networks undergo a dramatic transformation at a virtually unheralded pace. Thanks to widespread deployment of 4G technology, a growing thirst for mobile data, the entrance of a rapidly-growing new operator in the form of Jio, and a shift away from consumers using multiple SIMs, networks are faced with falling revenues while also needing to keep up with 4G investment -- not to mention keeping an eye on 5G.
2019 promises more of the same disruption, particularly as the merger of two of India's biggest carriers (Vodafone and Idea) starts to deliver results. As the industry prepares for change, Tutela has delved into its crowdsourced dataset of billions of mobile network tests to evaluate how networks are coping with current demand, and discover which carrier is best positioned for future challenges.
To compile this report, over a 2 month period Tutela examined 268 billion network quality measurements, including 29.6 million speed tests and over 435 million latency tests, collected from over 9 million mobile devices to build a comprehensive picture of India's mobile networks. Our data was collected from 1st December 2018 to 30th January 2019.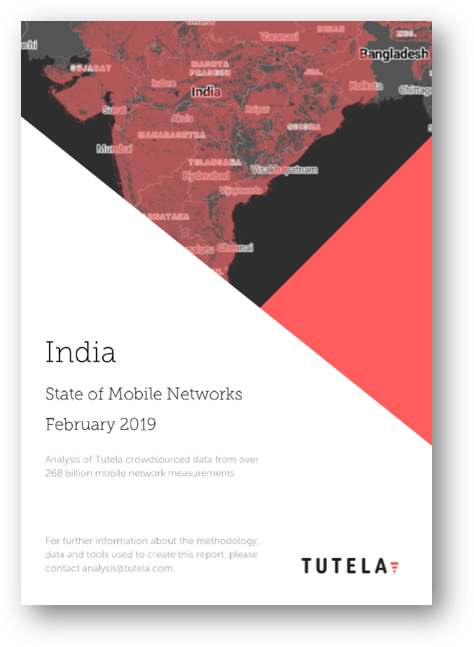 ---