October 2020
While it's been a year full of uncertainty for industries across the globe, it has been an eventful 12 months for the mobile industry — something that's particularly true for the mobile industry in Spain and Portugal.
Telefonica was busy trying to kick off the deployment of 5G in Spain, with a promise to have 75% of the country accessing this new network by the end of 2020. Whilst in Portugal, the movement towards deploying 5G has been a slow-burn, as the country has been in its six month of postponement for 5G spectrum auctions, with discussions meant to start back up in October.
The president of the National Communications Authority, Anacom, did recently outline at least one condition for the 5G license which is a need for the winner to expand the 4G network to 90% of rural parishes by 2025(4). Portugal also recently ranked 29th in the world for Excellent Consistent Quality and 25th for Core Consistent Quality in Tutela's 2020 Global Mobile Experience report.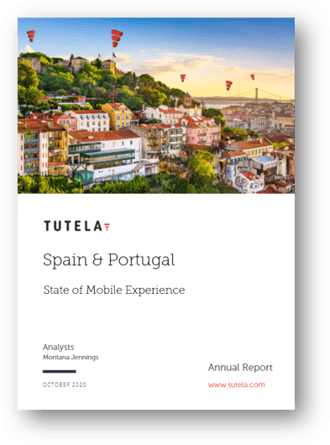 For this analysis of mobile network performance across both Spain & Portugal, Tutela has analyzed over 7 billion total records taken from real-world smartphone users, including more than 59 million speed and latency tests, between March 1st and August 31st 2020.