February 2020
Whilst Southeast Asia might not be as notoriously smartphone-loving as regional neighbours like South Korea, countries in the region are experiencing a rate of mobile traffic growth virtually unprecedented around the world.
In Indonesia, for example, Netflix says that subscribers consume streaming video at twice the rate of the global average — and above-board streaming services only make up a portion of the mobile video traffic that networks have to handle. In response, operators are continuing to invest in network capacity.
Some operators, like Telkomsel in Indonesia, deployed tens of thousands of new 4G base stations in 2019, whilst others look to the future with 5G deployments.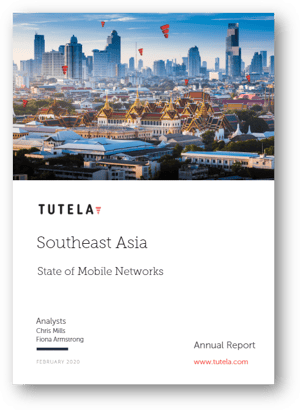 To measure how wireless networks are performing under this growing data usage load, Tutela has analyzed over 48 billion total records from over 14 million Android and iOS smartphones, including over 330 million speed tests and 3.7 billion latency measurements, collected from July 1st to December 31st 2019
---