September 2018
Last month, portability in Peru hit a four year high as Entel reportedly shed some 35,169 lines. A contrast with our most recent mobile experience report that shows Entel performing best across the country for network performance, and Bitel, who gained the most subscribers place fourth in the group for download speeds.
Entel perform best for download speeds
On 4G and 3G, Entel lead download speeds with average results from August of 15.18Mbps and 5.15Mbps respectively. Movistar rank in second place, closely followed by Claro and finally Bitel, who scored just 6.91Mbps on 4G. In Piura, Entel recorded average 4G download speeds of 17.65Mbps, as Bitel also jump to third place ahead of Claro.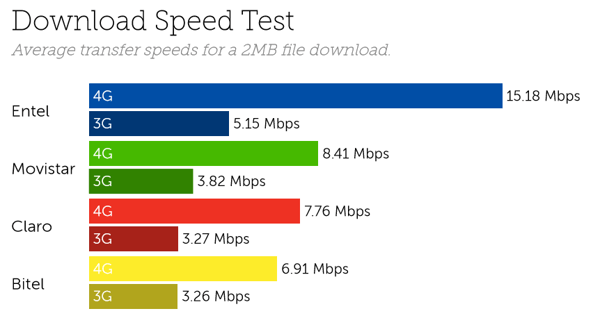 Entel also lead upload speeds
With an average 4G upload speed of almost double second place Bitel, Entel also lead our latest upload speed results, scoring 11.62Mbps. The results for 3G were much closer, however Entel still lead the group with average upload speeds of 2.14Mbps, compared with Bitel at 2.03Mbps, Movistar at 1.91Mbps and Claro at 1.67Mbps.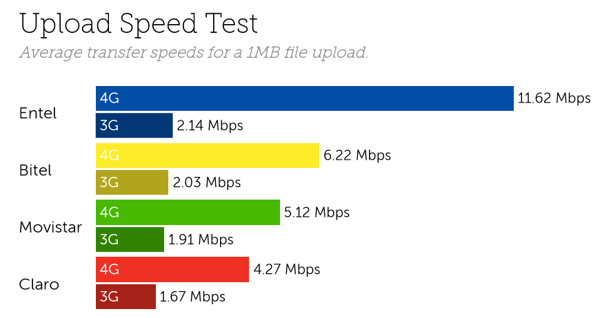 Movistar inch behind Entel for latency
In our latency results, Movistar, who recently announced an agreement with local operator Mayutel to roll out 4G services in Atalaya, return to second place ahead of Bitel and Claro, with Entel retaining the lead on both 4G and 3G with results of 56.5ms and 104.8ms respectively.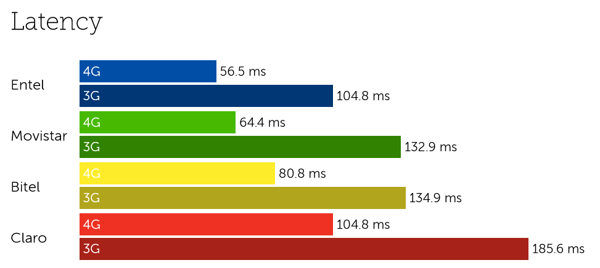 Our findings for Peru are based on 8.05 billion network quality measurements including 742 thousand speed tests between June and August 2018. Our latest complimentary Mobile Experience Report is available to download from the Tutela Insights portal.
---