March 2018
We collected over 3.6 billion mobile network measurements including over 400 million speed tests in Peru during December, January and February to measure mobile speed quality of experience. Our latest complementary Mobile Experience Report is available to download, here is a summary of the top findings.
Entel delivers fastest speeds
Entel came out on top of all our download, upload and latency tests with a clear lead ahead of other providers. Download speeds, in particular, were significantly ahead.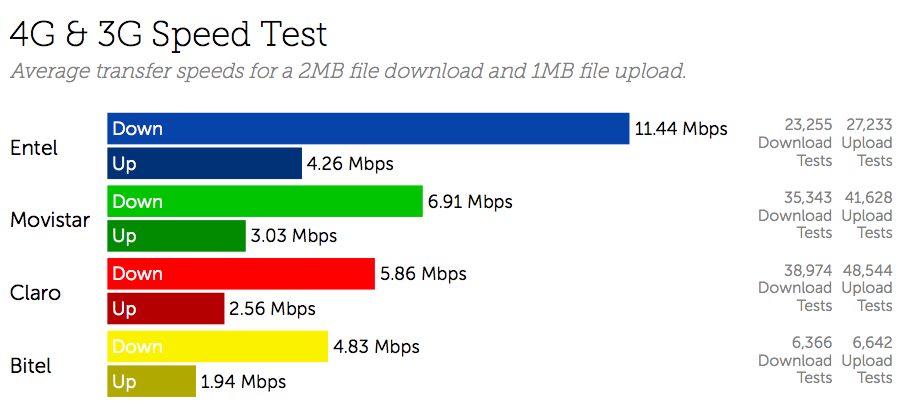 Entel and Movistar lead 4G latency
Movistar delivered a strong 4G latency at 61.6ms on average, only slightly behind Entel.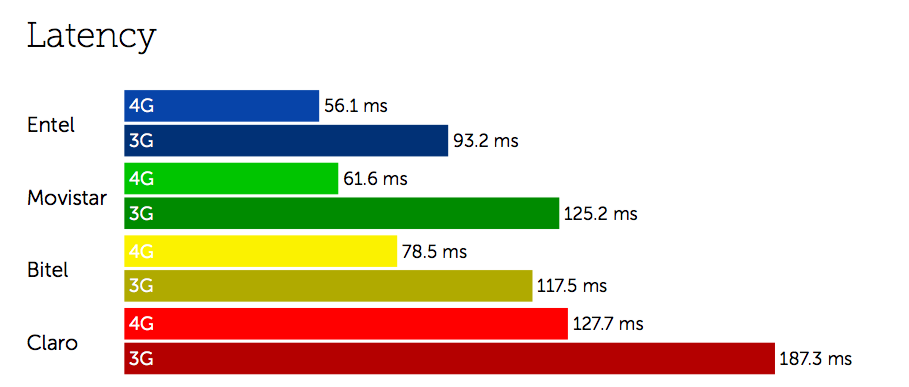 Regional differences
We saw regional differences in performance, with Claro performing well for download speeds in Lima, but with lower performance in Piura and La Libertad.


The full, complementary 25 page report is available now with regional break-downs and detailed performance information for every operator.


Get the full report
Access Tutela Insights to view this complementary report in full