Tutela collects mobile network connectivity and performance metrics from more than 2 million mobile devices in the UK running our software, allowing us to monitor mobile network quality in real-time.
Here is what we know about O2s network outage so far...
It started at 4:34am GMT
We saw a massive spike in devices reporting an "unknown" connection type at 4:34am compared to other operators. It is typical for us to see a number of these connections per operator, since some devices will be out of service coverage areas, however this spike is significant.
There appears to be some temporary recovery throughout the day at different times.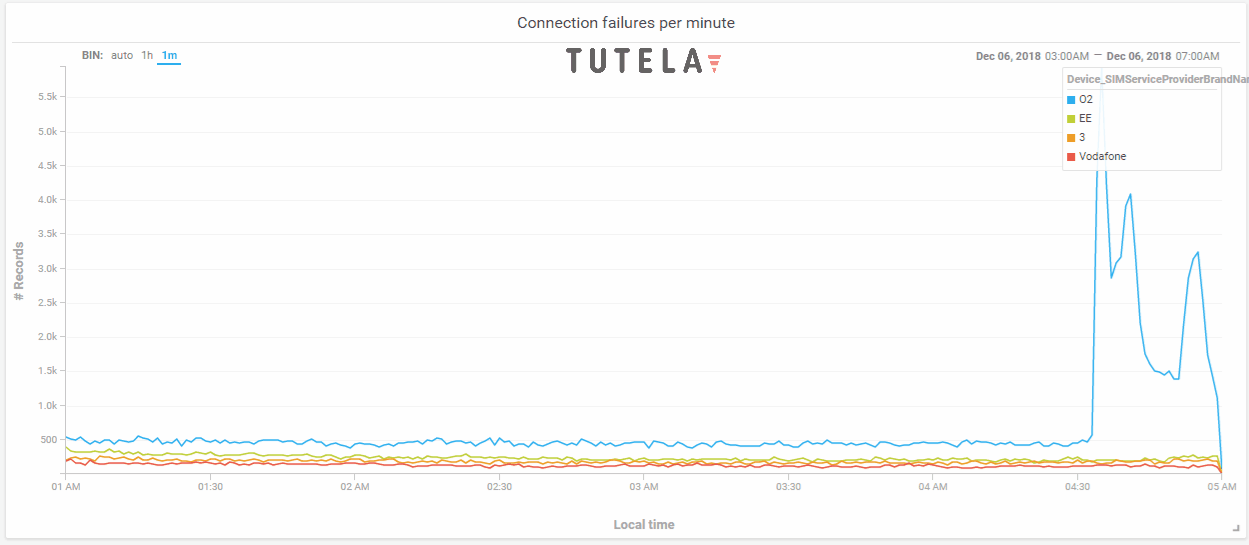 2G, 3G and 4G were all affected
Analysing connection types shows that all connections dropped at the same time. This was not just limited to 3G and 4G networks.
It's Nationwide
We saw a massive increase in data connection failures across all of the UK on O2's network.
Red points indicate connection errors.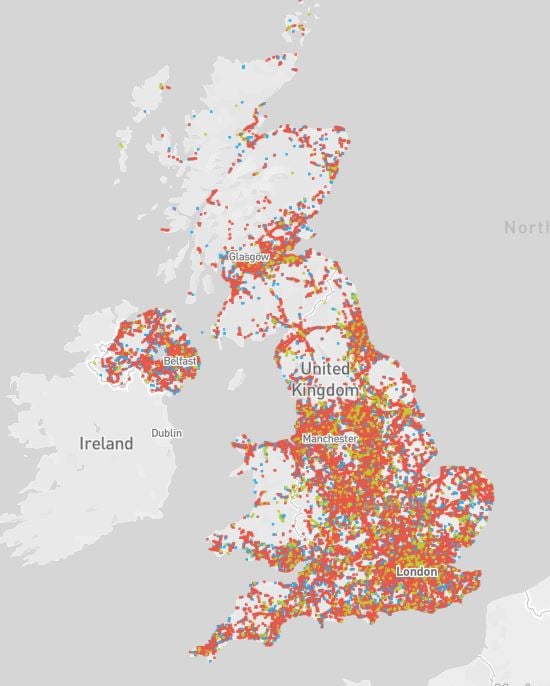 Over 90% of users were affected
Comparing the total number of connected users per day to the average for the previous week and also comparing to other operators from today, we saw a drop of over 90% compared to benchmark, indicating that most, but not all users were affected.
MVNOs were affected too
Tesco Mobile, Giffgaff, Sky and Lycamobile went down at the same time.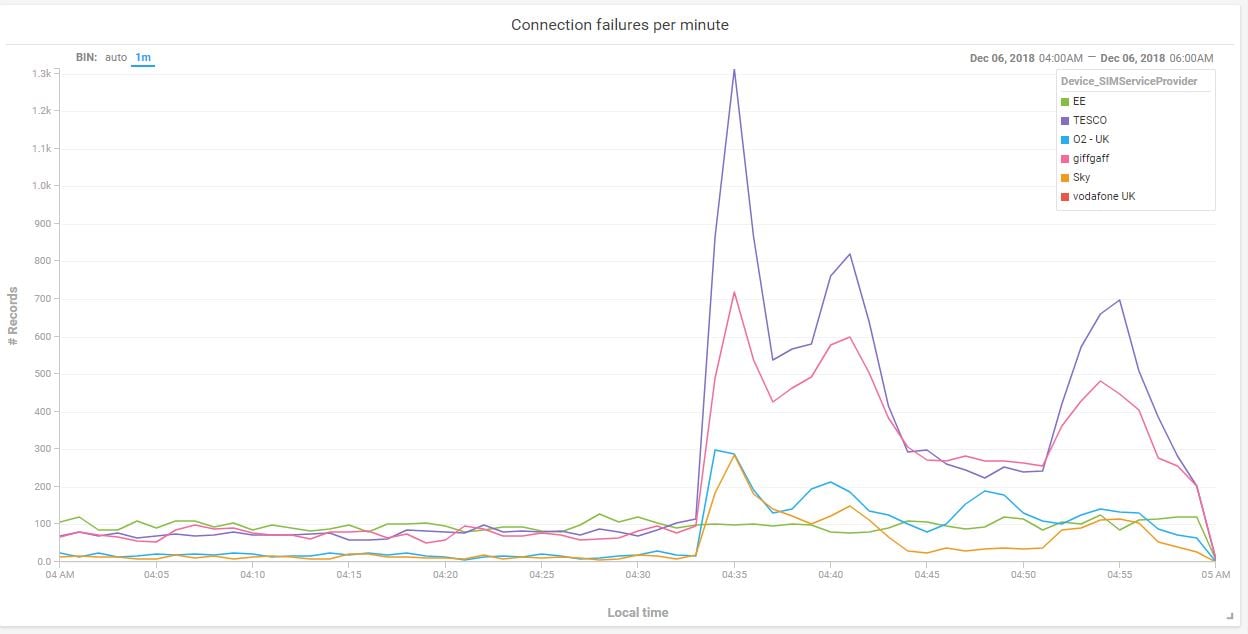 We will report new findings as we find them. For our latest research, visit insights.tutela.com