April 2018
In our latest mobile network performance report for Spain, we can see Movistar inch ahead of Vodafone to secure the top spot for the fastest download speeds across 4G and 3G.
Telefónica recently ran a 5G trial of an autonomous minibus in Talavera de la Reina, allowing them to show off their latest network capabilities with users being able to view content from Movistar+, their digital television subscription platform, as well as Talavera de la Reina's georeferenced tourism contents.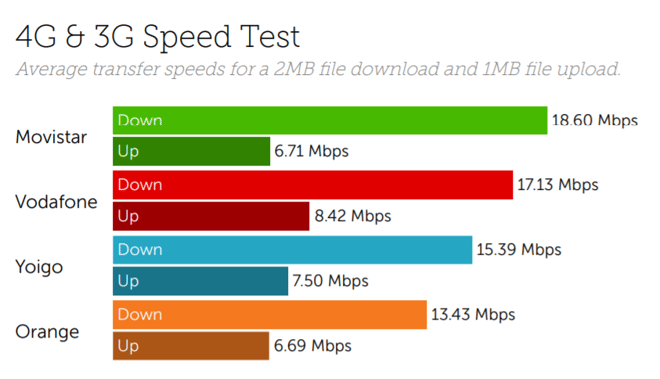 Yoigo and Orange placed third and fourth respectively in our speed tests. Customers of Llayama in Spain should start to see a small increase to their download speeds as Masmovil, who purchased Yoigo in 2016 and Llamaya in 2017, is set to migrate customers of its Llamaya brand from Orange's mobile network to Yoigo starting this month.
Vodafone demonstrate the quickest latency

From our March data we can see Vodafone performing the best out of the top 4 operators with the lowest average latency, followed by Orange, Yoigo and then Movistar.
Using Huawei's virtualized infrastructure, Vodafone have reportedly been able to reduce latency by half whilst trialling the potential of Mobile Edge Computing, a development that could also boost the available bandwidth and the stability of their 4G network according to Vodafone.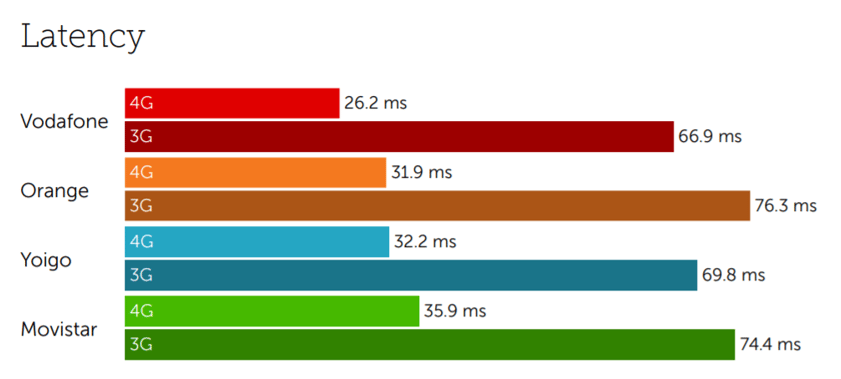 Vodafone fastest network in Catalonia
Jumping ahead of Movistar, Vodafone take the lead in Catalonia with an average 29.42Mbps download speeds on 4G, compared with Movistar's 25.60Mbps, finally followed by Yoigo and Orange.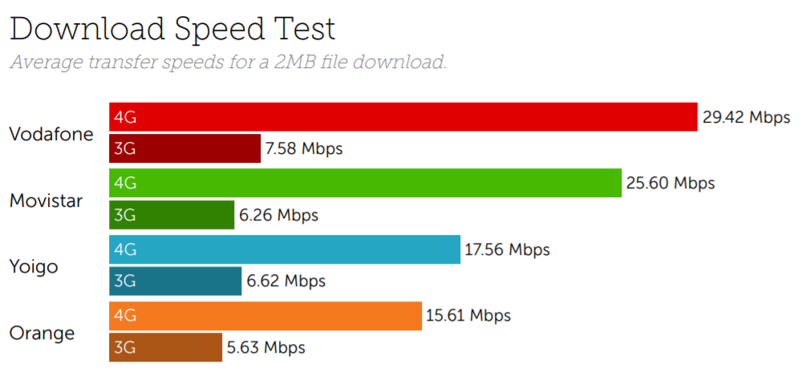 Our findings for Spain are based on 24.2 billion network quality measurements including 2.11 million speed tests in March 2018. Our latest complementary Mobile Experience Report is available to download from the Tutela Insights portal.
Get the full report
Access Tutela Insights to view this complementary report in full