August 2019
Chile's mobile industry is in the midst of a data revolution: whilst the country has been familiar with cellphones for a while -- SIM penetration is at 147%, according to the GSMA -- mobile broadband is still a growing phenomenon. The number of handsets with a mobile data connection has surged by over 15% in just the last three years, and operators are having to rapidly come to terms with the needs of a new generation of data-first customer.
What spectrum is being used for 4G – and how it's being utilized – is a key question for operators trying to plan an efficient and reliable network. In June, regulator Subtel announced that total mobile penetration (3G + 4G) increased from 90.7 percent to 97.9 percent compared to a year before, with 4G taking on an increasing share of that growing market. 4G connections were up to 15.5 million by the end of Q1 2019, up 21 percent compared to a year before.
To better understand 4G spectrum and how it's deployed, Tutela analyzed 1.6 billion total records, including 6 million speed tests and 90 million latency tests taken from January to June 2019, in order to calculate spectrum deployment and utilization by operator. The charts show the percentage of data transmitted across different spectrum bands, broken down by operator.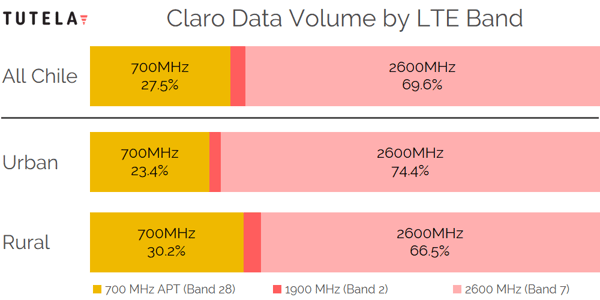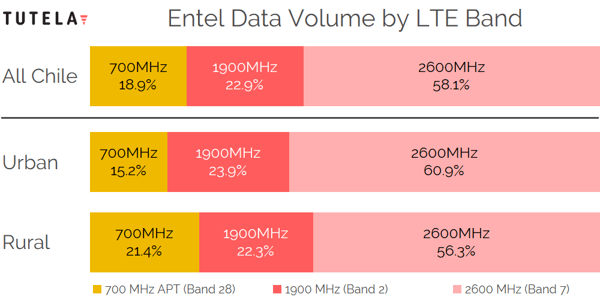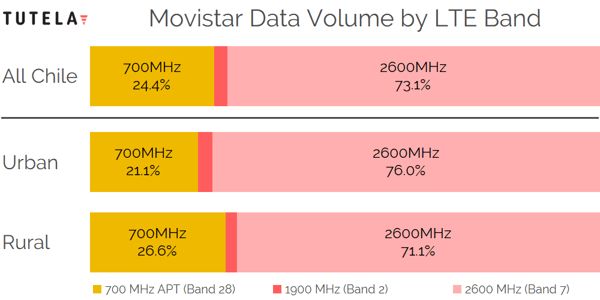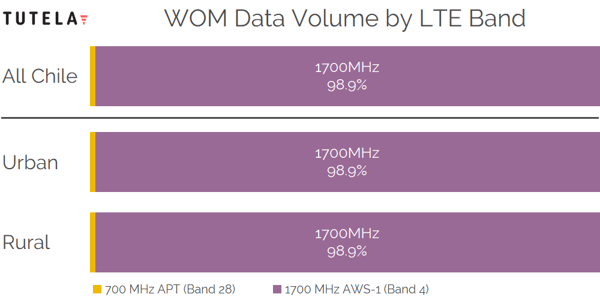 The most apparent fact is that across all operators, high-band 2600 MHz spectrum is the most popular for carrying LTE data traffic. Claro, Movistar, and Entel own an equal amount of 2600 MHz spectrum, so this is surprising. High-band spectrum is a good fit for urban areas, due to the amount of bandwidth that it makes available, but its short range makes it less suited for rural coverage. 700 MHz (Band 28) is currently the only low-band spectrum used for LTE, and it's not widely deployed. That explains why rural LTE coverage is still relatively sparse: covering wide geographic areas with high-band or mid-band spectrum is more expensive and requires more cell towers.
Mid-band spectrum is a popular option for LTE networks in the rest of the world, and provides a good balance between capacity and coverage. Previous research has shown that 1800 MHz spectrum in Europe strikes the best balance between coverage and capacity; in Chile, a similar story seems to be true. Entel, which is the only operator to have widely deployed LTE on its 1900 MHz spectrum, led other operators by a significant margin in download throughput in Tutela's most recent Mobile Experience Report for Chile.
Entel also has the lowest difference between LTE download throughput in urban and rural areas. For all four operators, LTE download speeds are faster in rural areas than urban areas. Given that signal strength is likely to be better in urban areas, the lower download speeds in urban areas suggests that the rapid increase in LTE connections and data volume is taxing networks in urban areas.
WOM, which uses mid-band 1700 MHz spectrum almost exclusively for its LTE network, is in second place for download throughput. Its performance in rural areas is particularly noteworthy, likely due to the use of mid-band spectrum, which provides good throughput (at least in the areas it covers). Entel and WOM's results with mid-band spectrum reinforce the notion that it is an ideal frequency for LTE deployments, and all four operators own at least 30 MHz of mid-band spectrum.
As demand for LTE data in Chile continues to grow, a focus for operators in the coming years will be adding more capacity through additional LTE spectrum. Ongoing legal issues surrounding the ownership of 700 MHz spectrum complicates matters, however, a roadmap has been laid out for the auction of 5G-ready 3.5 GHz spectrum, which will be an ideal solution for providing additional urban capacity. Alongside new spectrum, refarming and deployment of existing spectrum for LTE applications will be key for Chile's operators to meet the surge in demand.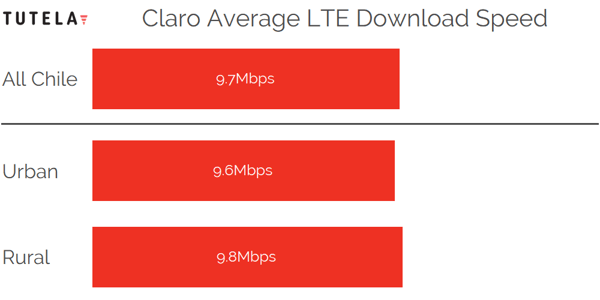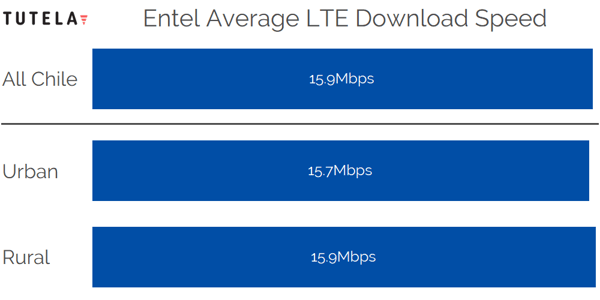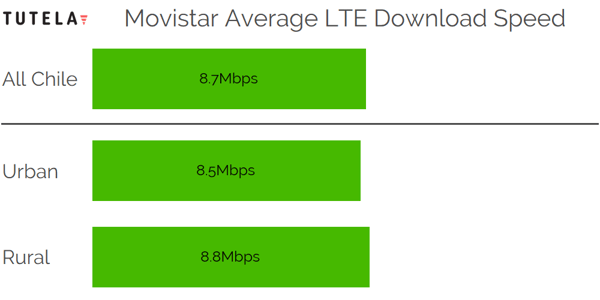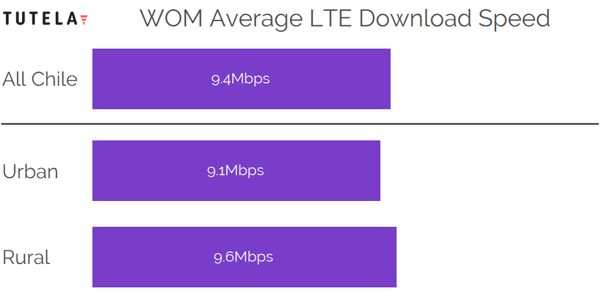 Article originally published on Telesemana.
---