June 2018
Deutsche Telekom lead our download speed tests for the last quarter up to April, with average download speeds across both 4G and 3G of 15.11Mbps.
Telekom have began to lay the foundations for 5G services across Germany with three new antennas in Berlin. No doubt they're hoping to get ahead of the competition early as Vodafone sit only marginally behind in second place.
Vodafone actually perform better than Telekom when we focus on 4G, with average speeds of 20.57Mbps ahead of Telekom at 19.78Mbps. When we look at the top operators in key regions of North Rhine-Westphalia, Bavaria and Baden-Württemberg we also see Vodafone take the top spot for both download and upload speeds.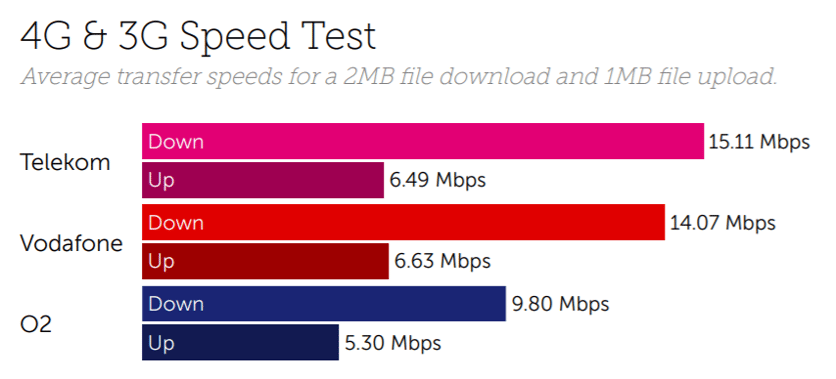 O2 perform best for latency

We're sure Telefonica Germany employees would have hoped their headquarters move to Munich's O2 Tower this month would have been just as quick as their latency results for the last three months, with average packet transition time at 20.1ms, inches ahead of Vodafone who take second place with speeds of 21.8ms.

O2 struggle with network stability

Even with the quickest latency scores across Germany, it's not all great news for O2 who, according to our latest report, are suffering from high packet loss and jitter, compared with Telekom and Vodafone. Earlier last month we did see reports of some network disruption for O2, which is sure to have affected consumers.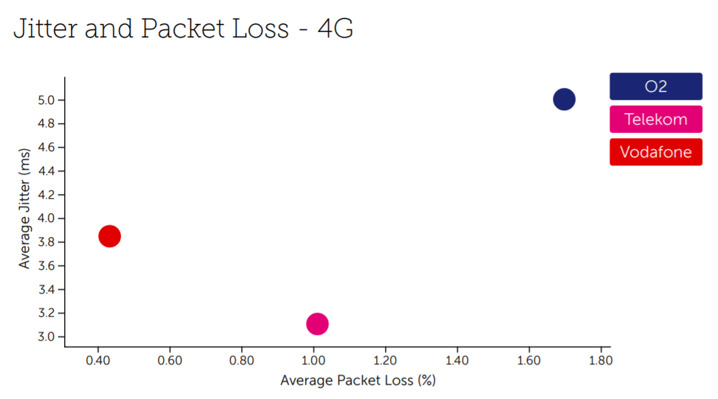 Our findings for Germany are based on 3 billion network quality measurements including 228 thousand speed tests between February and April 2018. Our latest complimentary Mobile Experience Report is available to download from the Tutela Insights portal.
Get the full report
Access Tutela Insights to view this complementary report in full