March 2018
We took over 2.9 billion mobile network quality measurements including over 23,000 mobile speed tests from users all across Mexico during February to measure mobile network quality of experience. Our latest complementary Mobile Experience Report is available to download, here is a summary of the top findings.
AT&T fastest overall download speed
AT&T delivered the fastest average download and upload speeds in our tests across both 3G and 4G, followed by Telcel, then Movistar. AT&T also delivered the lowest 4G latency.

Movistar leads 4G download speeds
We have observed Movistar make gradual and sustained improvements to 4G network speed in the most populated parts of Mexico. This focus appears to have paid-off and in our tests, Movistar is delivering the fastest average 4G network download speeds in our tests.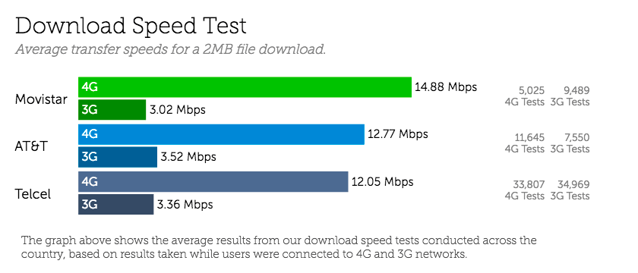 Telcel leads 4G upload speeds and stability
Across the country and in our regional analysis, we saw Telcel deliver the fastest 4G upload speeds - and also the best 3G latency.
We also saw Telcel take a significant lead in network stability, delivering the best (lowest) packet loss and jitter. Movistar packet loss continued to be high (above 5% for 4G) however we have observed improvements each month as they appear to have been making network optimisations to improve customer experience.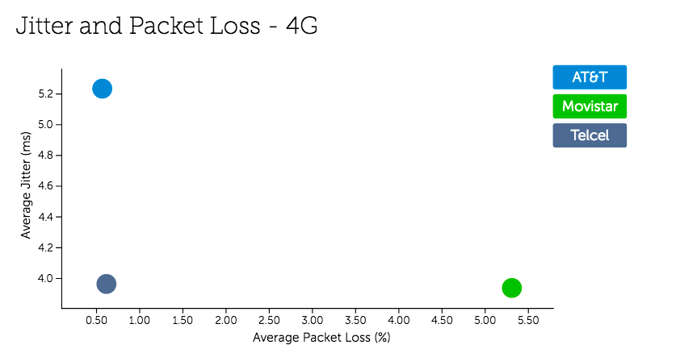 Get the full report
Access Tutela Insights to view this complementary report in full