May 2018
Our latest mobile network findings for Chile see Entel top our download speed charts across both 4G and 3G, with average speeds of 8.88Mbps. Having recently announced plans to invest $1.96 billion between now and 2020 on boosting 4G coverage and their home broadband service, are we likely to see Entel top our charts for the foreseeable future?
Movistar and Claro rank third and fourth respectively. Our results show Movistar actually rank second for download speeds across our three key regions on 4G, however are let down by their 3G speeds overall. Similar to our results in Guatemala reported last week, Claro are bringing up the rear with average download speeds of only 4.35Mbps.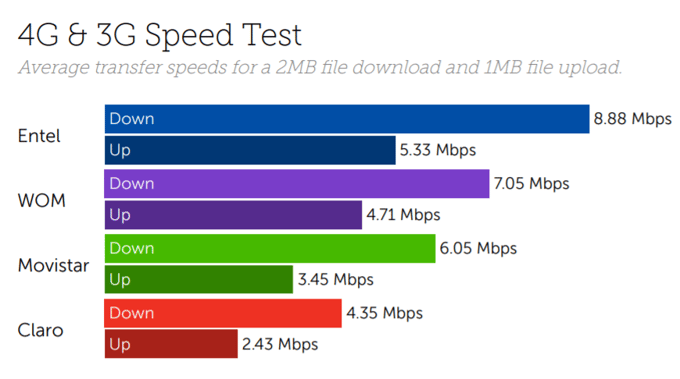 WOM top our latency findings

WOM currently top our latency results, with the quickest one-way trip time for packets sent from user devices to our test servers.
In contrast to Entel, WOM, who rank second in our download speed results are planning on investing $350m by the end of next year to expand its mobile network and open new stores, with the aim to reach 25% of the local market over the next three to five years.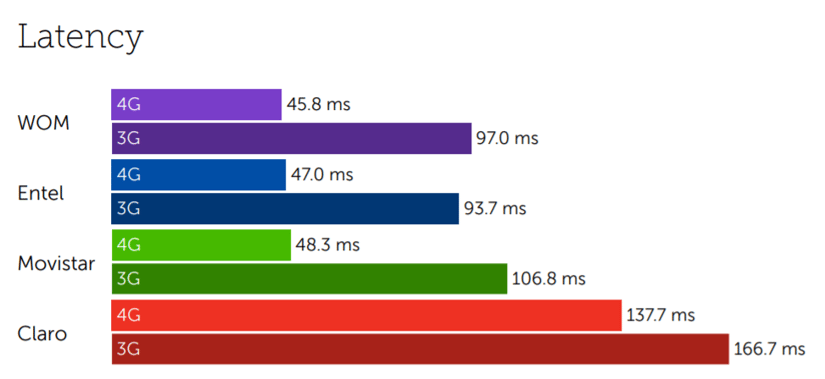 Entel best network stability in Valparaíso
Out of the four operators in Chile, Entel delivered the lowest average packet loss and lowest average jitter in the last three months specifically in Valparaíso. Even though average jitter is consistently low, we found increased packet loss in Santiago and Biobio, the other two areas we focussed on for the last quarter.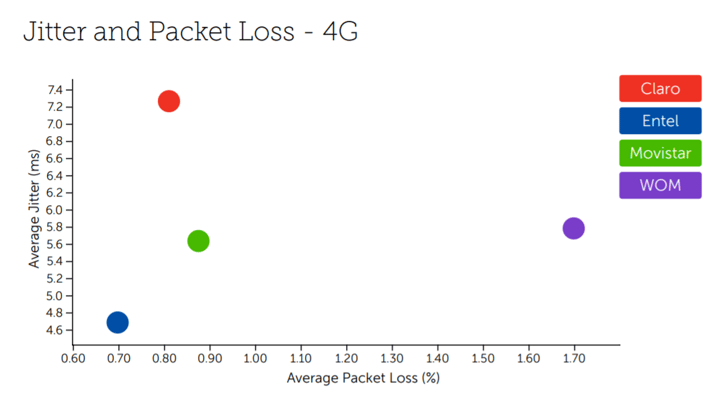 Our findings for Chile are based on 3.59 billion network quality measurements including 343 thousand speed tests between February and April 2018. Our latest complimentary Mobile Experience Report is available to download from the Tutela Insights portal.
Get the full report
Access Tutela Insights to view this complementary report in full