April 2019
2019 has opened with a flurry of spending on 5G spectrum licenses in Germany, Austria, and Switzerland, but while the operators might have their eye on the future, 4G networks remain the reality consumers are living with.
Despite demographic similarities between the countries studied, data shows that consumers' experience with wireless networks varies significantly across the region. Some Austrian networks see data usage 15 times higher than their German counterparts, while download speeds in Switzerland are significantly higher than in neighbouring countries, despite stringent limits on EMF exposure.
To quantify the difference in customer quality of experience between different countries and operators, Tutela has collected and analyzed more than 18 million speed tests and over 200 million latency tests, collected from 21st September 2018 to 20th March 2019.
We analyze:
Coverage of all major operators
Spectrum capacity and usage
Data usage across connection types
The Consistent Quality of cellular connectivity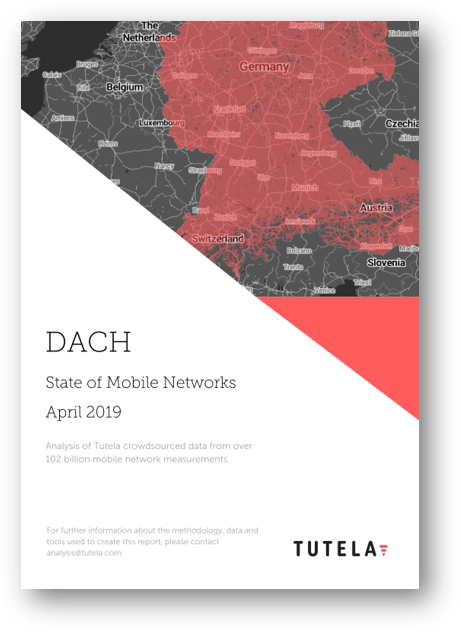 ---