With 236 mobile subscriptions across 143 million unique mobile subscribers, Brazil is one of the largest wireless markets in the world. Ensuring a consistent level of service for those subscribers, whilst simultaneously handling an explosion in mobile data volume and ensuring the continuity of legacy services, is no mean feat for Brazil's national operators.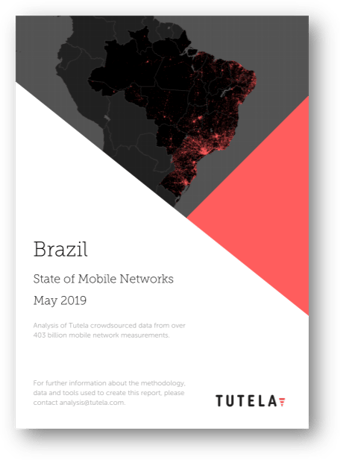 In this report, Tutela has analyzed data collected from over 16 million devices, including 100 million speed tests, 4.73 billion latency tests, and over 11 billion total cellular records. The data includes records taken from January 1st, 2019, to March 31st, 2019.



---
Subscribe to our latest insights
Access Tutela Insights to view this complimentary report in full and subscribe below to get our latest insights in your inbox each week.