May 2018
With average speeds of 8.32Mbps across both 4G and 3G, Claro lead our latest speed chart for Brazil based on data collected in May. TIM, Vivo and Oi place second, third and fourth with average download speeds of 6.75Mbps, 6.19Mbps and 5.29Mbps respectively.
According to data released this month by the National Telecommunications Agency (ANATEL), the total number of cell lines in Brazil has declined by as many as 6.7 million, compared with May last year, closing this May at 235.5 million. However postpaid contracts have grown by approximately eleven million which typically carry higher data usage customers.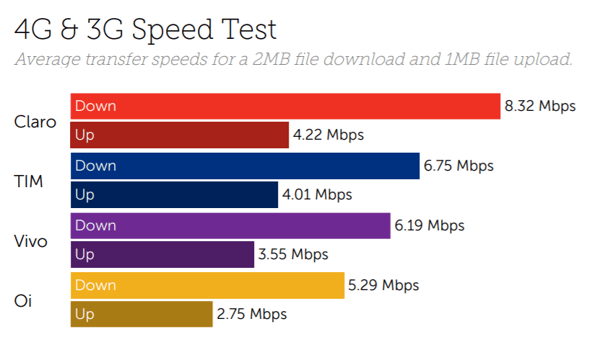 TIM inch ahead to deliver the fastest latency results

Although Oi perform the best for latency in Rio de Janeiro and Claro show the best latency in Minas Gerais, it's TIM who top our latency chart overall throughout Brazil with average speeds on 4G of 27.5ms.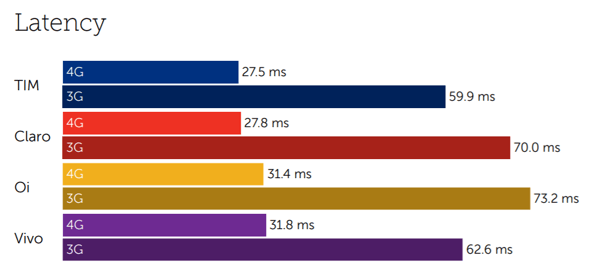 Vivo lowest average jitter
Vivo's scores in May show their average jitter at approximately 4.8ms giving them a good overall mark for network stability with average packet loss of only 1.1%.
Even though both Oi and Claro perform better for packet loss, around 0.6% and 0.7% respectively, they lose out because of their higher average jitter results, at 5.4ms and 5.1ms for the month of May.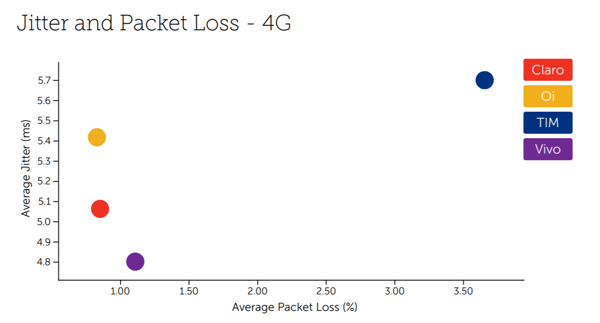 Our findings for Brazil are based on 84.6 billion network quality measurements including 7.36 million speed tests in May 2018. Our latest complimentary Mobile Experience Report is available to download from the Tutela Insights portal.
Get the full report
Access Tutela Insights to view this complementary report in full