As Bell rolls out its all-fibre optic broadband network across Toronto and surrounding areas, their mobile network is continuing to perform at the top of our leaderboard for download speeds on 4G and 3G. Together with Telus and Rogers, who rank second and third respectively, the top three carriers in Canada have all recently proposed packages for a new low cost data only plan for consumers, which would mean a greater reliance on mobile internet performance.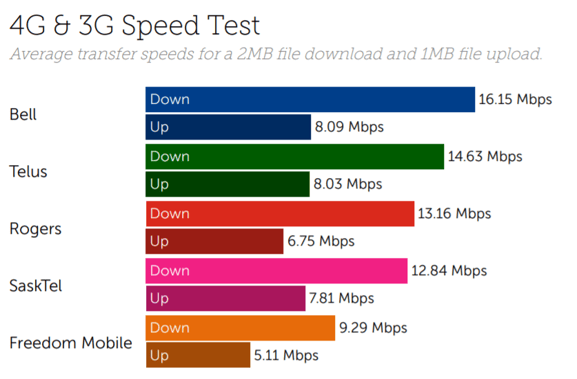 SaskTel leads network stability

As SaskTel also focuses on improving its broadband network with a project to install 34 towers in rural Saskatchewan, our data collected from the last quarter shows their investment in mobile network quality means they're already leading the way for network stability with the lowest overall figures for jitter and packet loss on 4G.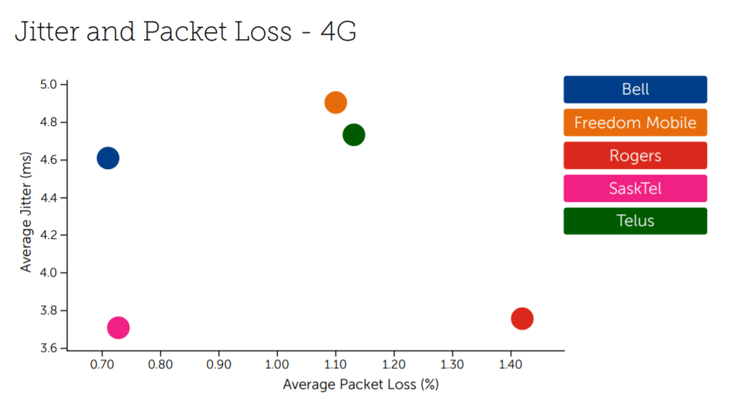 Rogers is the fastest network in Alberta & British Columbia

Even though Bell are still leading on download speed in Ontario and overall across Canada, The Rogers subscriber base continues to grow, with an additional 95,000 mobile customers joining in Q1 of this year, likely down to their download speed results in Alberta and British Columbia which top our rankings for those regions.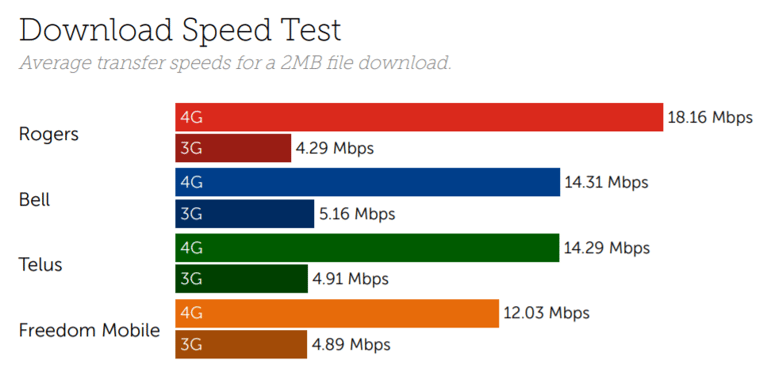 Our findings for Canada are based on 2.59 billion network quality measurements including 173 thousand speed tests between January and March 2018. Our latest complementary Mobile Experience Report is available to download from the Tutela Insights portal.
Get the full report
Access Tutela Insights to view this complementary report in full