April 2018
We took more than 20.4 billion network quality measurements including 1.8 million speed tests from users across United States in January, February and March. Our latest complementary Mobile Experience Report is available to download, here is a summary of the top findings.

Verizon leads 4G download speeds

Verizon delivered the fastest average download speed test across 4G. Our speed test methodology is designed to report typical experience for users by measuring the average throughput of a 2MB file.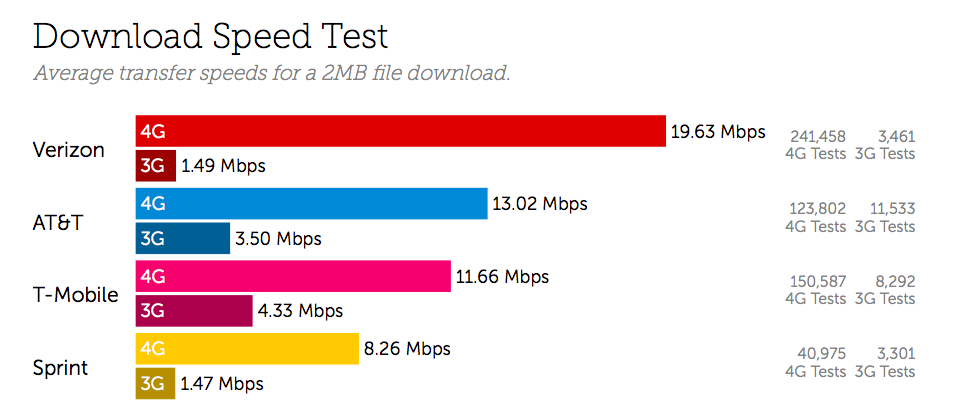 T-Mobile tops fastest upload speed
However, T-Mobile had the fastest average upload speeds test across 4G, closely followed by Verizon, AT&T with Sprint lagging far behind.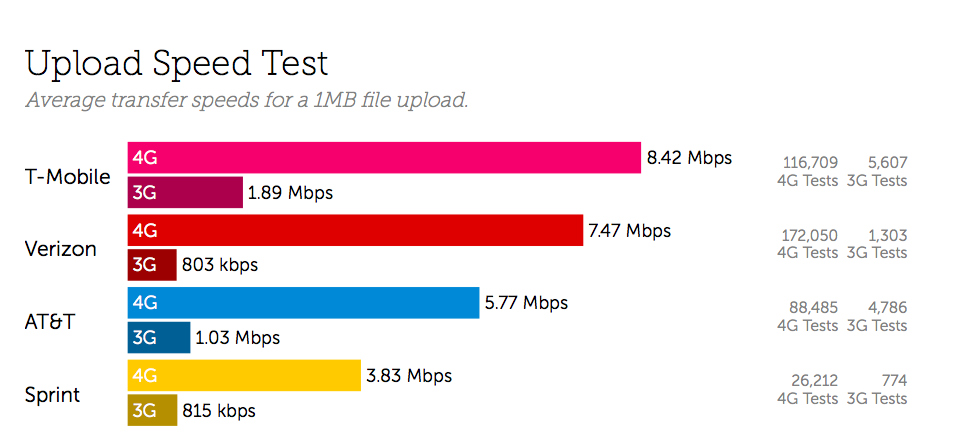 AT&T take the lead in network stability

Across the US and particularly in Florida, we saw AT&T perform well for network stability with lowest overall figures for jitter and packet loss.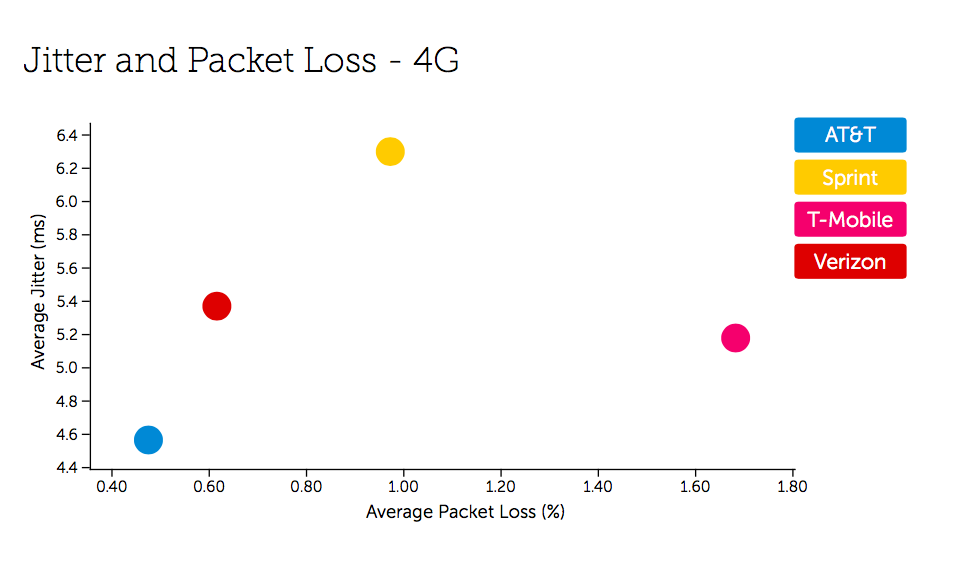 The full, complementary 25-page report is available now with regional breakdowns and detailed performance information for every operator.
Get the full report
Access Tutela Insights to view this complementary report in full